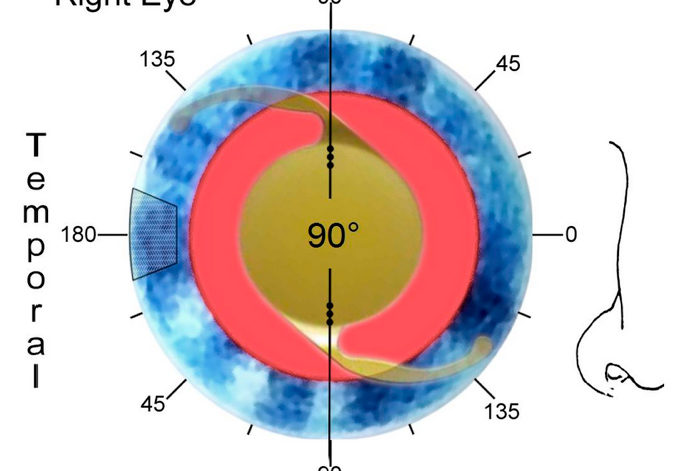 8,320
Calculadora Barrett Tórica
Hace un tiempo añadimos a las Utilidades de FacoElche la Fórmula Universal de Barret. Incorporamos ahora su calculadora tórica, la cual incluso es utilizada por algunas marcas comerciales por defecto como su calculadora para lentes intraoculares tóricas. Esperemos que os sea útil.
NOTA: Internet Explorer NO es compatible con la opción de imprimir en esta calculadora
DISCLAIMER
Barrett Toric Calculator v2.0 – Barrett IOL Formulae
TERMS OF USE AND PRIVACY POLICY
Barrett IOL Formulae
Thank you for using the Barrett IOL Formulae for intraocular lens calculations.
The Barrett IOL Formulae (including but not limited to the Universal II Formula, Barrett Toric Calculator, Barrett True K Formula, Barrett True-K Toric Calculator and Barrett RX Formula) is meant to serve as an adjunctive tool to assist physicians better serve their patients. It is intended to be used in conjunction with a comprehensive ophthalmic examination and the appropriate diagnostic tests and measurements necessary for cataract surgery candidates being considered for an intraocular lens. The results obtained by the formulae are not intended to serve as medical or surgical instruction from the APACRS, or be definitive; nor can APACRS guarantee that the results will be accurate in every case. Physicians who use the calculator must arrive at their own independent determinations regarding the proper treatment for their patients and are solely responsible for the surgical and refractive outcomes. By using the Barrett IOL Formulae, you agree to waive and hold APACRS and authors harmless from any claims you may have arising out of your use of this tool.
The information and/or materials on these Formulae are provided without warranty of any kind, express or implied. Professor Graham D. Barrett, APACRS and its employees, and anyone connected to the use, construction or content of this website, are not liable for damages of any kind, whether indirect or consequential, arising from the use of information supplied herein, or for any errors or omissions.
Copyright/Ownership
The Barrett IOL Formulae is based on the intellectual property of Dr Graham D. Barrett. It is provided to the user for educational and internal business, including the user's clinical operations and purposes only. The user may not reverse engineer, decompile, or disassemble the Barrett Formulae. The user may not adopt or modify, create derivative works, operate a service bureau or act as a Software as a Service (SaaS) provider based upon the Barrett Formulae.
This agreement gives the user the right to access the Barrett IOL Formulae and to use it for the limited purpose of performing IOL power calculations for user's internal business, including the user's clinical operations and purposes only. These rights are no transferable or sublicensable, nor may the Barrett IOL Formulae be reproduced, or modified without the express prior written consent of Dr Graham Barrett.
Data Protection
The Barrett IOL Formulae complies with the Personal Data Protection Act (PDPA) 2012 of Singapore. No information entered into the Formulae is retained or used by Prof Graham Barrett and/or the APACRS. Users are advised to print a copy of the output for their records.
Changes to the policy
We reserve the right to modify or change this Data Protection Policy at any time.
Contact us
Should you have any queries on the Personal Data Protection Policies and Act, please contact:
APACRS Secretariat Singapore
11 Third Hospital Avenue, Singapore 168751
Email: apacrs@apacrs.org | Phone: +65 63327468
Last Update: 14 May 2019